Coronavirus has catapulted the world into completely unchartered territory, and it's scary times for all. With the UK government recommending social distancing, encouraging the whole population to avoid busy social places such as pubs, clubs, restaurants, and theatres, we're facing a long road ahead of… well, not a lot.
And in that empty space, anxiety can manifest. Whether you're someone who has long suffered from health anxiety, or if these are new feelings for you, it's important to find coping mechanisms that help to calm you.
With that in mind, we asked GP Dr Adwoa Danso to share some useful, practical things to remember in these worrying times. If you find yourself spiralling, read through these pointers slowly, and remember that you are certainly not the only one experiencing this kind of fear.
1. Remember that it will pass
"The COVID-19 situation is changing rapidly but it is important to remember that the outbreak will pass," says Dr Danso. "The majority of people will be unaffected or have mild symptoms which they will completely recover from."
2. Be aware of the symptoms of stress
"And address them quickly by seeking help from your GP," advises the doctor. Symptoms of stress can include "overindulging in alcohol and tobacco, having difficulty concentrating, and having a poor sleep pattern".
3. Focus on the facts
This is a particularly important one, especially with social media facilitating all sorts of information flying about. "Not everyone is an expert," reminds Dr Danso. "Use reputable sources such as WHO and Public Health England for your information."ADVERTISEMENT – CONTINUE READING BELOW
4. Talk
"Speaking to people you trust about any concerns helps a lot," advises the GP. If your friends and family aren't in the same household as you, utilise the extensive technology we've got at our disposal and have regular calls and FaceTimes.
5. Continue taking any prescribed medication from your GP
"Have a plan to obtain your medication if you are to self- isolate, to ensure you do not run out of medication," reminds the doctor.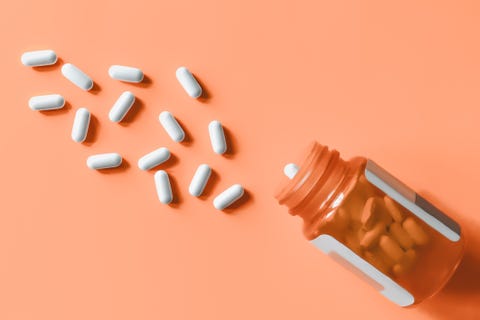 6. Try to avoid feeling claustrophobic
During times of self-isolation and social distancing, it's natural that the four walls around you might feel as though they're closing in. "If you're feeling cooped up, focus on hobbies you can do more of, such as cooking, reading and yoga," suggests Dr Danso. What better time to crack into that 1,000 piece puzzle…
7. Focus on things you CAN do
Which are: "Follow medical advice, wash your hands and use sanitisers regularly, and avoid non-essential travel."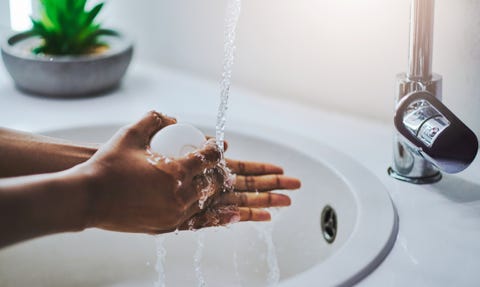 ---
The information in this story is accurate as of the publication date. While we are attempting to keep our content as up-to-date as possible, the situation surrounding the coronavirus pandemic continues to develop rapidly, so it's possible that some information and recommendations may have changed since publishing. For any concerns and latest advice, visit the World Health Organisation. If you're in the UK, the National Health Service can also provide useful information and support, while US users can contact the Center for Disease Control and Prevention.